Public Health Alerts
Stay Informed! Visit this page often to access the most relevant and timely news and resources on emergency preparedness and public health issues.
Coronavirus (COVID-19) Update
Last Updated: 4/21/2020
Questions? Email preparedness@aapcho.org.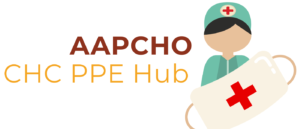 AAPCHO is working to get personal protective equipment (PPE) to our member health centers providing care to some of the most vulnerable populations disproportionately at risk. Items like gowns, gloves and masks are essential in treating COVID-19. Our team is coordinating with AAPCHO member health centers who need supplies, and with equipment donors who can help meet this need. Fill out the form today!
Ebola Update
Last Updated: 11/24/14
AAPCHO is monitoring Ebola alerts and information from the Centers for Disease Control and Prevention (CDC) and other health agencies across the country. We will disseminate pressing information as it becomes available.
Check this page often for updates and additions to the following list of multi-lingual health resources on Ebola. AAPCHO will continue to gather and post relevant materials in as many languages as possible.
Note: AAPCHO aims to make in-language information available to AA&NHOPIs communities, but reminds all visitors that the following materials may reference or link to clinical guidelines that differ from those set forth by the CDC. See CDC's Information for Healthcare Workers and Settings to stay abreast of CDC-endorsed Ebola clinical guidelines.
General Information and Websites
In-Language Health Education Materials
Community Health Centers and Ebola
Resources from PCAs and Public Health Departments
More Resources