2020 Diabetes in Special & Vulnerable Populations: A National Learning Series – Webinar Resources

Background:
Diabetes affects more than 30 million people in the United States. Multi-tiered efforts to prevent, treat and manage diabetes are critical in reducing the burden of diabetes, particularly for medically underserved racial and ethnic minority populations. In addition to higher prevalence, ethnic and racial minority patients with diabetes have higher mortality and higher rates of diabetic complications.
To combat and continue the national conversation around diabetes, 14 National Cooperative Agreement (NCA) organizations have partnered to create a four-part national learning webinar series to engage health centers, Primary Care Associations (PCAs), and Health Center Controlled Networks (HCCNs) to increase foundation knowledge of effective strategies to prevent, treat, and manage diabetes among special and vulnerable Health Center Program patients.
This year's national learning series is focused on team-based care, patient health literacy, and community engagement to address diabetes. This series complements HRSA's Diabetes Quality Improvement Initiative: click here.
Purpose:
Each webinar will focus on specific strategies for developing, evaluating, and supporting effective health care delivery models designed to meet the specific needs of special and vulnerable populations. Coordinators will ensure that webinar materials are practical, providing information and enhancing skills directly related to the training recipients. Based on HRSA recommendations, future conversations will focus on health centers and incorporate how NCAs, PCAs, and HCCNs support diabetes quality improvement around various topic areas (i.e. food security, clinical guidelines, reimbursement, technology utilization, etc.)
An application for AAFP for continuing education will be submitted for the webinar series, "Diabetes in Special and Vulnerable Populations: A National Series." The total number of CEU is tentative and will be determined once AAFP reviews the application. As per AAFP regulations, all participants seeking continuing education must be present for all four sessions and submit the post-evaluation for each. Check this page often for updates on CEU credits.
For any questions regarding CEU credits, contact Martha Alvarado at malvarado@migrantclinician.org.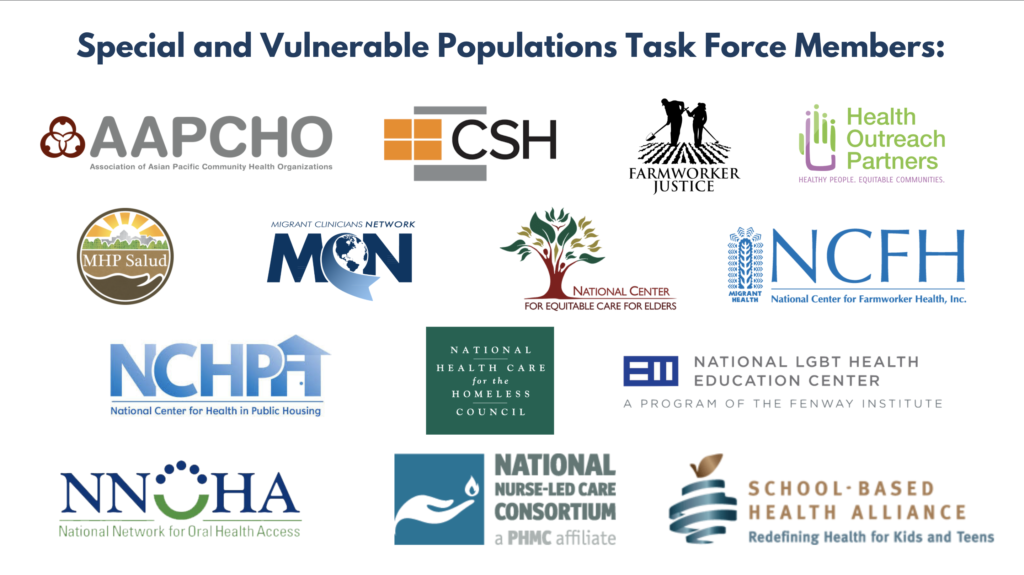 See the 2019 Diabetes in Special & Vulnerable Populations: A National Learning Series here.
Webinars:

See webinar resources below.
---

See webinar resources below.
---

---