Research Capacity Building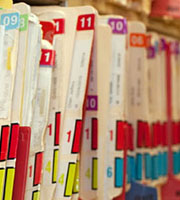 Data and research on Asian American, Native Hawaiian, and other Pacific Islander (AA&NHOPI) populations is limited or non-existent. A scarcity of such data makes it difficult to prove that AA&NHOPI groups suffer from specific diseases and health conditions.
The Challenge
Community based organizations and health care providers often face many challenges in conducting research activities and projects. These challenges range from a lack of knowledge and skills to funding and staffing resources.
Our Strategy
AAPCHO research capacity building programs help increase a community health centers' ability to conduct community-based research projects.