Community Health Center Champions
To commemorate National Health Center Week, AAPCHO highlights Community Health Center (CHC) Champions—individuals who are, through big and small ways, advancing the CHC mission.
We spotlight health center staff, patients, and community members, who through their noteworthy efforts, contribute to our member health centers' goal to provide comprehensive, affordable, culturally and linguistically appropriate health care.
Meet this year's CHC Champions!
---
2019 Champions
Leslie Cordova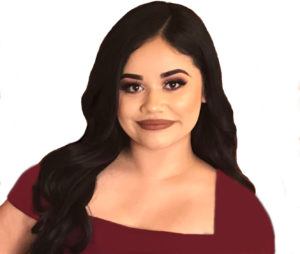 Leslie Cordova has served the Greater Houston Alief community since 2016, and currently works as the Community-Center Health Home Coordinator at HOPE Clinic. In her work, Cordova encourages promoting health equity and addressing social determinants of health to develop healthier environments for Alief residents. Cordova received her Bachelor of Arts degree in Mass Communications. Her public health career began at the Episcopal Health Foundation, an organization prioritizing "health, not just healthcare." She continues to work closely in the community at HOPE Clinic's new Aldine location, as part of East Aldine's Town Center project, a community steered project promoting holistic health. Cordova works closely with local community leaders to provide affordable and quality healthcare while targeting and addressing the root causes of health disparities. 
Cordova's impactful work in addressing social determinants of health is what makes her a CHC Champion! 
---
David Faldmo, PA-C, MPAS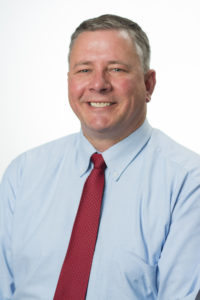 For more than 25 years, David Faldmo has worked at the Siouxland Community Health Center in Sioux City, Iowa and currently serves as the Quality Director. He received his Master of Physician Assistant Studies from the University of Iowa in 1992, Bachelor of Science from Morningside College in 1990, and Associates of Arts from Dixie College in 1887. Faldmo was instrumental in the Siouxland Community Health exploring innovative models of care including shared medical appointments for patients with diabetes and starting an endocrinology Project ECHO – Extension for Community Healthcare Outcomes –  program in collaboration with the University of Nebraska Medical Center. He was also instrumental in shaping and piloting the Protocol for Responding to and Assessing Patient Assets, Risks, and Experiences (PRAPARE) project—a national effort to help health centers and other providers collect the data needed to better understand and act on their patients' social determinants of health. 
Faldmo's pioneering work in PRAPARE is what makes him a CHC Champion!
---
Dr. Marshall Chin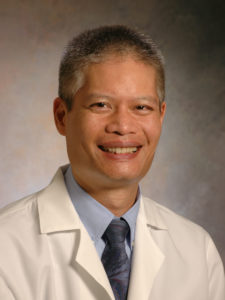 Dr. Marshall Chin has dedicated the past 20 years to demonstrating the value of Federally Qualified Health Centers (FQHCs) and how to improve care further. He currently is a general internist, as well as the Richard Parrillo Family Professor of Healthcare Ethics at the University of Chicago, and conducts health services research working with AAPCHO, the National Association of Community Health Centers, and the MidWest Clinicians' Network. He previously worked at the South Cove Community Health Center, an AAPCHO member health center in Boston. He performed key studies analyzing the clinical, organizational, and economic outcomes of HRSA's Health Disparities Collaboratives. Dr. Chin's recently wrote a NIMHD Insights blog piece in celebration of Asian American and Pacific Islander Heritage Month telling the story of growing up Asian American in the Boston area, addressing social needs and structural inequities, and the key role of health centers. Dr. Chin is currently collaborating with AAPCHO and NACHC to develop scoring algorithms for the PRAPARE social determinants of health assessment tool, and he is the co-PI of the national evaluation of the value of the FQHC program. 
Dr. Chin's passion for understanding the impact of health disparities and social determinants of health makes him a CHC Champion!
2019 Champions
Leslie Cordova is dedicated to addressing social determinants of health. » more about Cordova
---
David Faldmo, PA-C, MPAS is a pioneer in the PRAPARE project and is passionate about the mission of community health centers and serving the underserved. » more about Faldmo
---
Dr. Marshall Chin is a passionate about understanding health disparities and social determinants of health. » more about Dr. Chin
#CHCchampions Feed