Patient-Centered Health Outcomes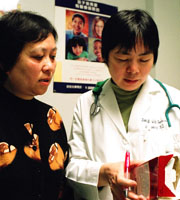 Quality health care services is comprised not only of health prevention and treatment methods but also of the overall clinical processes utilized by a health care provider and how they improve patient health outcomes. There are currently financial incentives available to health care providers that can document these processes and results.
The Challenge
A standardized approach to collecting non-clinical service data and data measuring the impact of providing health care services through a team of professionals, is lacking.
Our Strategy
AAPCHO's programs has developed a standardized method of collecting data and determining whether non-clinical services, or enabling services and team-based models of health care delivery improve patient health outcomes.
Highlighted Partners
AHRQ Effective Health Care Program National Partnership