COVID-19 Resources
Last Updated: 5/19/2020
AAPCHO is continuously monitoring novel Coronavirus disease 2019 (COVID-19) alerts and information from the Centers for Disease Control and Prevention (CDC), Health Resources and Services Administration (HRSA), Centers for Medicare & Medicaid Services (CMS), and other health agencies across the United States and its territories.
This page will be updated frequently with tailored resources for community health centers, multilingual and culturally appropriate materials for Asian American (AA), Native Hawaiian (NH), and Pacific Islander (PI) communities, resources to address stigma related to COVID-19, public health considerations, webinar opportunities, and policy updates. This page covers the following areas: 
If you have questions, would you like to contribute resources to this page, and/or require technical assistance, please email preparedness@aapcho.org.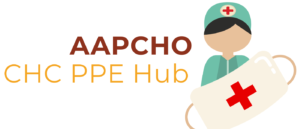 AAPCHO is working to get personal protective equipment (PPE) to our member health centers providing care to some of the most vulnerable populations disproportionately at risk. Items like gowns, gloves and masks are essential in treating COVID-19. Our team is coordinating with AAPCHO member health centers who need supplies, and with equipment donors who can help meet this need. Fill out the form today!

AAPCHO encourages all health centers to visit the Health Center Resource Clearinghouse to access compiled resources on COVID-19 from 20 NationalCooperative Agreement organizations and partners. 

Highlighted Resources for Health Centers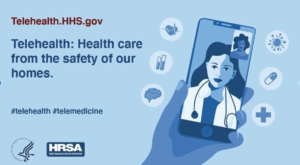 Telehealth Strategies Webinar and Resources

– Health Choice Network and AllianceChicago hosted a webinar on strategies for dentistry, HIV and PREP

programs, behavioral health, chronic disease management, and primary care. Key insights include health IT regulations and

reimbursement

rates.
Federal Resources for Health Centers
Emergency Preparedness and Recovery Resources for Health Centers

– The Health Resources and Services Administration (HRSA) is working to keep health centers and Health Center Program partners updated on the latest information regarding COVID-19. All COVID-19 information for health centers will appear on this page and resources will be updated as they become available.

Health Center Survey Data for COVID-19

:  Each health center will receive an electronic, easy-to-use survey twice a week via email, on Monday and Thursday afternoons. HRSA will use the information collected to assess health centers' needs throughout the COVID-19 response.

Financial Support
Telehealth Strategies and Support
Workforce Support
Sample Protocols for Health Centers
Personal Protective Equipment (PPE) Guidance for Health Centers
Additional Resources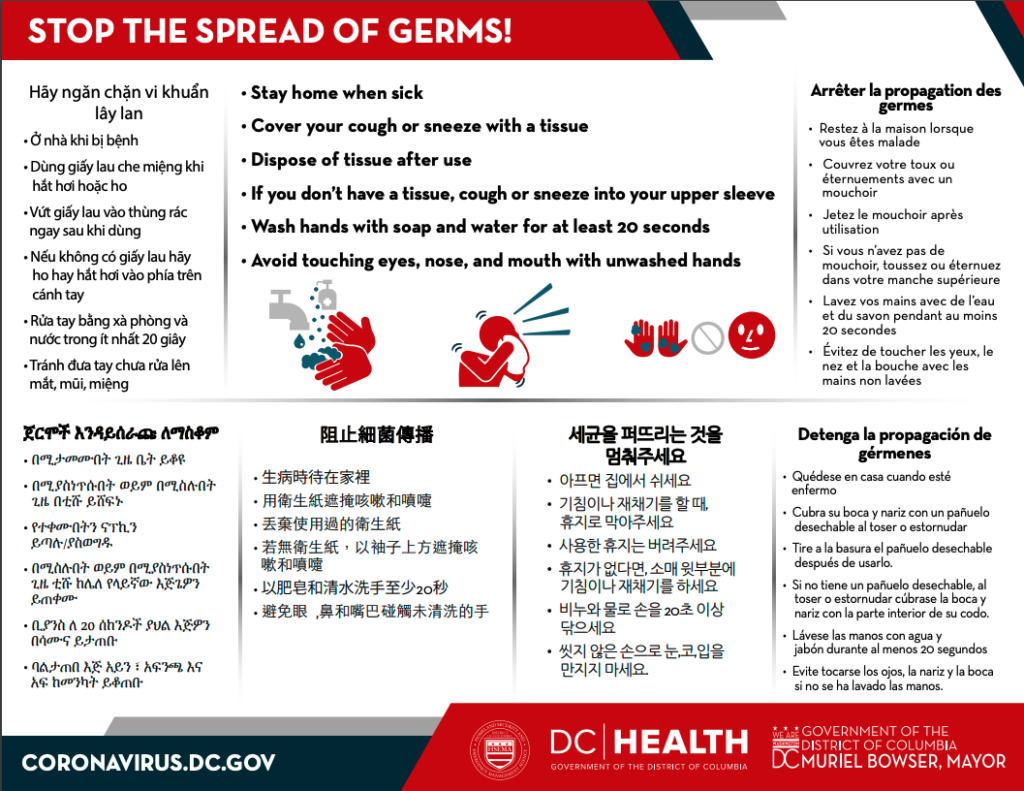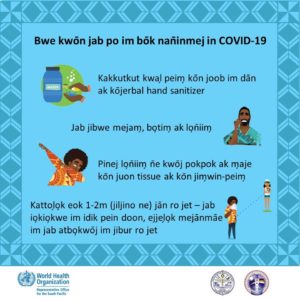 AAPCHO acknowledges the increasing levels of stigma, racism, and xenophobia toward AA and NHPI communities as a result of the COVID-19 outbreak. We encourage community health center providers, community-based organizations, educators, and the general public to combat this stigma by addressing misinformation and practicing cultural humility.
Reporting Incidents of Hate
Stand Against Hatred

– Asian Americans Advancing Justice is documenting hate incidents from across the United States to better educate the public and to empower and advocate for those affected by hate crimes.
AAPI Hate Crimes – OCA Asian Pacific American Advocates is documenting any hate incidents motivated by bias against race or ethnicity, national origin, religion, gender identity, sexuality, or disability.
Stop AAPI Hate Incident Report Forms – In-language incident report forms in English, Chinese (Traditional and Simplified), Korean, Thai, Japanese, Vietnamese, Khmer, Punjabi, Tagalog, and Hmong from Asian Pacific Policy & Planning Council.

Report Instances of Hate-Related Incidents

– The Center of Public Integrity is investigating COVID-19-related hate incidents. Like the other reporting sites, information will not be published without your consent.
#WashTheHate Campaign – Join the social media campaign, created by Asian Pacific Policy & Planning Council and OCA Asian Pacific American Advocates, to raise awareness of discrimination and violence against the Asian Pacific American community.
Toolkits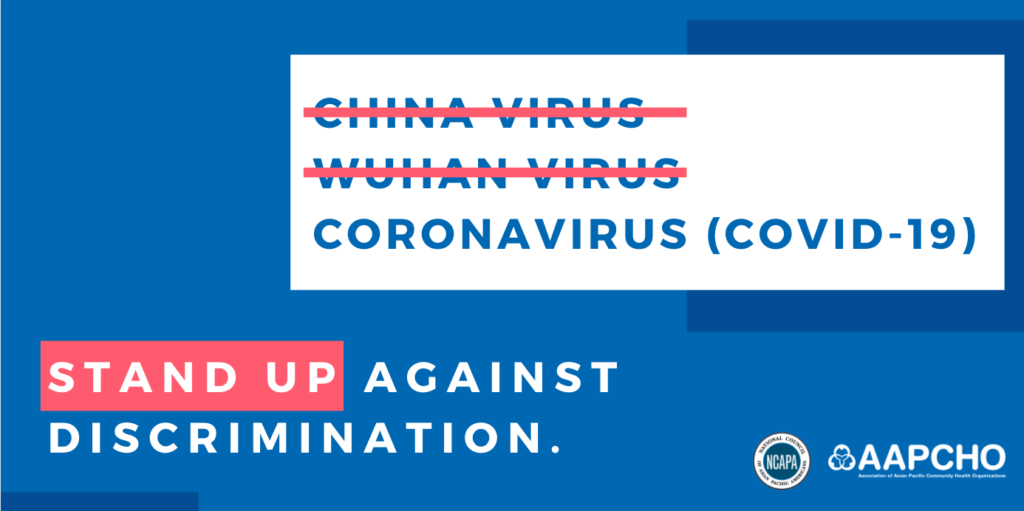 Cultural humility is a respectful approach toward individuals of other cultures that continuously pushes one to challenge cultural biases (CHCS, 2017).



TAKE ACTION!

Community health centers are on the frontline in responding to Coronavirus. Let your members of Congress know about their critical role in protecting against and preventing the spread of COVID-19.


Recommendations in Response to COVID-19: Strengthing the Federal Approach

–

Community Catalyst

developed a set of federal recommendations to support conversations with policymakers. 

COVID-19 Talking Points for State Advocates

–

Community Catalyst

developed messaging and talking points for state advocates, focusing on racial inequities.

Meng Introduces Legislation Requiring Federal Government Agencies to Translate Coronavirus Materials into Multiple Languages

(April 28, 2020)

Navigating Coronavirus Aid, Relief, and Economic Security Act (CARES Act): Summary for Nonprofits (March 26, 2020)

COVID-19 and Legislation in the States

(March 17, 2020)

The Public Charge Rule and COVID-19

– The U.S. Citizenship and Immigration Services released an alert to encourage all those, including aliens, with symptoms resembling COVID-19 to seek care.

Status of Coronavirus Funding for Health Centers:

The Coronavirus Preparedness and Response Supplemental Appropriations Action, 2020 was signed into law to provide $8.3 billion in emergency funding for federal agencies to respond to the COVID-19 outbreak on March 6, 2020. To assist health centers, there will be $100 million available for prevention of, preparing for, and responding to COVID-19. HRSA is working quickly to develop a spending plan and will expedite the awarding of funds.

AAPCHO's statement applauding CARES Act (March 26, 2020).

HHS Awards $100 Million to Health Centers for COVID-19 Response

(March 24, 2020)

Joint statement on denouncing anti-Asian racism around COVID-10

(March 11, 2020)

Community Health Centers 
Primary Health Care Digest – HRSA's Bureau of Primary Health Care Bulletin updates every week.

Most US states fall short of recommended testing levels

, features International Community Health Services (May 15, 2020)

Lowell Community Health Center Doctor Brings Passion to Telehealth

, features Lowell Community Health Center (May 15, 2020)

Coronavirus complicates safety for families living together

(May 12, 2020)

Nearly 1,150 people tested at Infinite Energy Center for COVID-19

, features Center for Pan Asian Community Services (May 9, 2020)

'

The message is changing': These Seattle clinics say they now test lower-risk people and wide range of COVID-19 symptoms

, features

International Community Health Services

(May 1, 2020)

Kokua Kalihi Valley among Oahu clinics demanding access to COVID-19

, featuring

Kokua Kalihi Valley Community Health Center

(April 28, 2020)

Community health centers considering furloughs as they feel the weight of the pandemic,

featuring

Family Health Center of Worcester

(April 27, 2020)

Health Centers on the Frontlines: Mary's Center on Virtual Enabling Services, Internal Communication, and Finances during COVID-19

(April 16, 2020)

Community health centers are on the front lines of the coronavirus pandemic, yet dwindling resources, featuring North East Medical Services (April 15, 2020)

Why California's Community Health Clinics Are Vital, but Hurting

(April 13, 2020)
Language Access